Welcome to our website!


Together with Susan and her pups, and our other Airedales Michael, Tilly and Martha, Rodney and Isobel Eastall are happy to welcome you to our website and hope you enjoy your visit.
Please leave a message in our guest book or find us on Facebook!
Love, Isabel & Rodney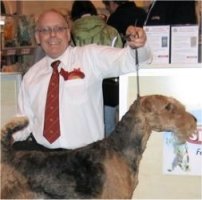 Click to watch our Facebook movie!